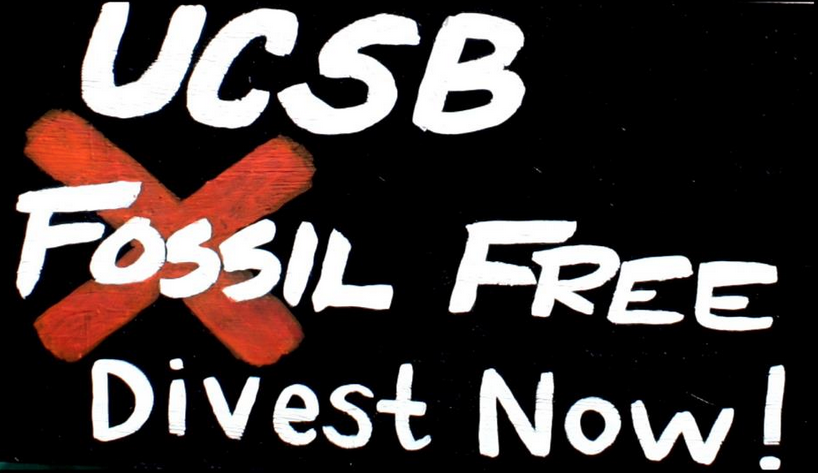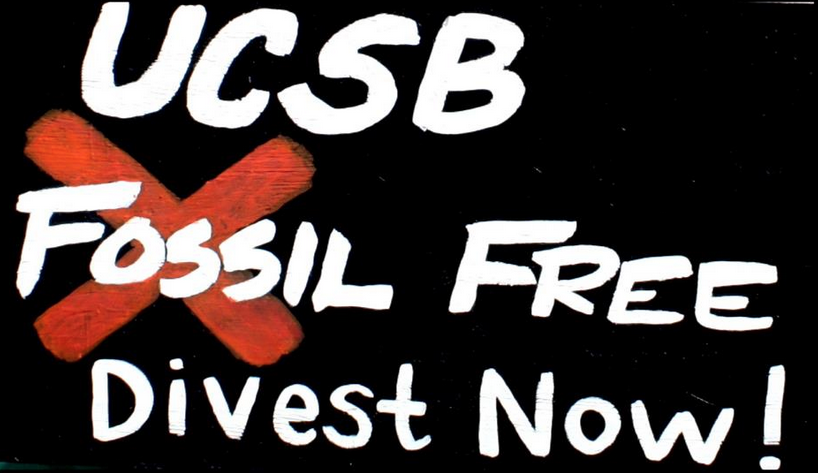 "Institutions of higher education are charged with preparing their students for lifetimes of work and service. But if those institutions are invested in fossil fuel companies, then students' educations are being subsidized by investments that guarantee they won't have much of a planet on which to make use of their degrees.
Colleges and universities rush to launch greening initiatives, sustainability offices, and environmental curricula, but it makes no sense to green the campus and not the portfolio. Fossil fuel divestment is a reasonable next step — and it's the right thing to do.
The campus divestment movement is student-led. Fossil Free is a coalition of organizations working to support this movement."
-Fossil Free Webpage: http://gofossilfree.org/
-Fossil Free UC Webpage:  fossilfreeuc.org
UCSB became a part of this movement in January 2013.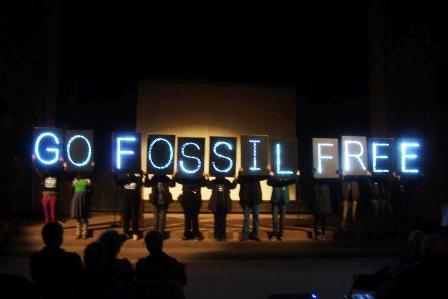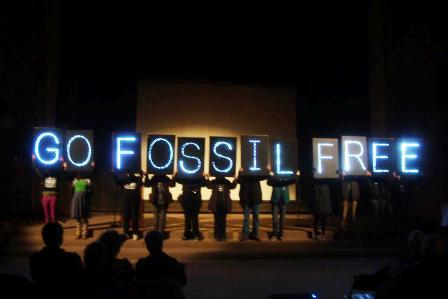 Successes with the Fossil Fuel Divestment Movement:
UCSB Associated Student Senate Passes Resolution to Divest from Fossil Fuels
Academic Senate Resolution- May 2013 
Regents Meeting Testimony- May 2013
UCSB Faculty Senate Votes in Favor of Fossil Fuel Divestment