Here are some of EAB's favorite fiction and non-fiction books, that touch on the environmental issues our planet is facing every day. If you have a couple of days, here's how you should spend it.
Story of Stuff (2010)
By Annie Leonard

The Story of Stuff

expands on the celebrated documentary exploring the threat of overconsumption on the environment, economy, and our health. Leonard examines the "stuff" we use every day, offering a galvanizing critique and steps for a changed planet.
Silent Spring  (1962)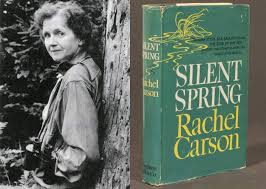 By Rachel Carson

First published by Houghton Mifflin in 1962, Silent Spring alerted a large audience to the environmental and human dangers of indiscriminate use of pesticides, spurring revolutionary changes in the laws affecting our air, land, and water.
Civil Action (1995)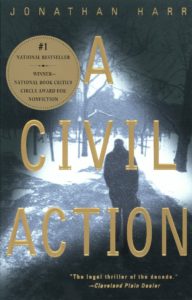 By Johnathan Harr

Two of the nation's largest corporations stand accused of causing the deaths of children. Representing the bereaved parents, the unlikeliest of heroes emerges; a young, flamboyant Porsche-driving lawyer who hopes to win millions of dollars and ends up nearly losing everything — including his sanity.
The Lorax (1971)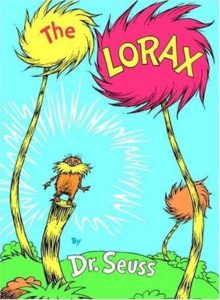 By Dr. Seuss

Long before saving the earth became a global concern, Dr. Seuss, speaking through his character the Lorax, warned against mindless progress and the danger it posed to the earth's natural beauty
Garbology: Our Dirty Love Affair with Trash (2012)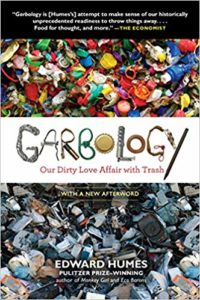 By Edward Humes

In

Garbology

, Pulitzer Prize-winning author Edward Humes investigates the trail of that 102 tons of trash—what's in it; how much we pay for it; how we manage to create so much of it; and how some families, communities, and even nations are finding a way back from waste to discover a new kind of prosperity. Along the way, he introduces a collection of garbage denizens unlike anyone you've ever met: the trash-tracking detectives of MIT, the bulldozer-driving sanitation workers building Los Angeles' immense Garbage Mountain landfill, the artists in residence at San Francisco's dump, and the family whose annual trash output fills not a dumpster or a trash can, but a single mason jar.
The Fate of Rome: Climate, Disease, and the End of an Empire. Princeton History of the Ancient World (2017)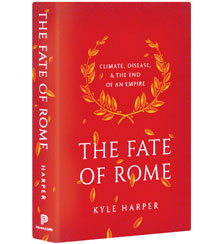 By Kyle Harper

A poignant reflection on humanity's intimate relationship with the environment,

The Fate of Rome

provides a sweeping account of how one of history's greatest civilizations encountered and endured, yet ultimately succumbed to the cumulative burden of nature's violence. The example of Rome is a timely reminder that climate change and germ evolution have shaped the world we inhabit―in ways that are surprising and profound.
The End of Nature
(1988)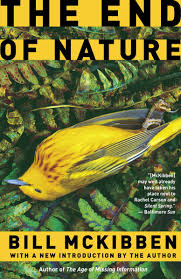 By Bill McKibbon

This impassioned plea for radical and life-renewing change is today still considered a groundbreaking work in environmental studies. McKibben's argument that the survival of the globe is dependent on a fundamental, philosophical shift in the way we relate to nature is more relevant than ever. McKibben writes of our earth's environmental cataclysm, addressing such core issues as the greenhouse effect, acid rain, and the depletion of the ozone layer. More than simply a handbook for survival or a doomsday catalog of scientific prediction, this classic, soulful lament on Nature is required reading for nature enthusiasts, activists, and concerned citizens alike.
Ranger Confidential (2010)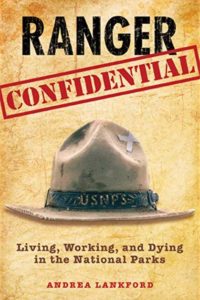 By Andrea Lankford

In this graphic and yet surprisingly funny account of her and others' extraordinary careers, Lankford unveils a world in which park rangers struggle to maintain their idealism in the face of death, disillusionment, and the loss of a comrade killed while holding that thin green line between protecting the park from the people, the people from the park, and the people from each other.

Ranger Confidential

is the story behind the scenery of the nation's crown jewels—Yosemite, Grand Canyon, Yellowstone, Great Smokies, Denali. In these iconic landscapes, where nature and humanity constantly collide, the scenery can be as cruel as it is redemptive.
A Sand County Almanac (1968)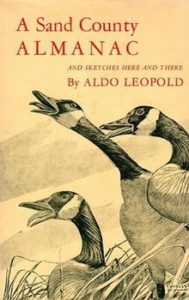 By Aldo Leopold

Written with an unparalleled understanding of the ways of nature, the book includes a section on the monthly changes of the Wisconsin countryside; another part that gathers informal pieces written by Leopold over a forty-year period as he traveled through the woodlands

of Wisconsin, Iowa, Arizona, Sonora, Oregon, Manitoba, and elsewhere; and a final section in which Leopold addresses the philosophical issues involved in wildlife conservation.
Into the Wild  (1997)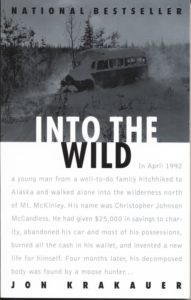 By Jon Krakauer

In April 1992 a young man from a well-to-do family hitchhiked to Alaska and walked alone into the wilderness north of Mt. McKinley. His name was Christopher Johnson McCandless. He had given $25,000 in savings to charity, abandoned his car and most of his possessions, burned all the cash in his wallet, and invented a new life for himself. Four months later, his decomposed body was found by a moose hunter.  How McCandless came to die is the unforgettable story of

Into the Wild

.
Carbon Democracy: Political Power in the Age of Oil (2011)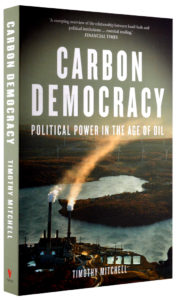 By Timothy Mitchell

Oil is a curse, it is often said, that condemns the countries producing it to an existence defined by war, corruption, and enormous inequality.

Carbon Democracy

tells a more complex story, arguing that no nation escapes the political consequences of our collective dependence on oil. It shapes the body politic both in regions such as the Middle East, which rely upon revenues from oil production and in the places that have the greatest demand for energy.